Always wants to be the centre of attention so I am happy to oblige. Just this once. I must thank
Lawrence
for inspiring this blog. He is rude, objectionable and a total bore.I was staggered to discover that he believes that anyone who doesn't use their real name when posting on the internet is a "character" and not a real person. In his small mind, this means he can launch personal attacks on other posters because "
if you are appearing under a fantasy name it can hardly embarrass you - only your character - no one knows who it is
".
So total strangers don't have feelings? I wonder how he treats the customers in the shop where he volunteers?
Lawrence
uses his real name, as well as
Clyde
the Retired Police Horse, Sanders the Telephone Butler - so funny :-( This means he is easily traceable but obviously this doesn't worry such a likeable person.
Favourite words : "SEX!" "EVIL" You must draw your own conclusions.
Here are a selection of recent fan quotes:
"Yawn
Lawrence
. Give it a rest
." ""MUMBLES
"Why do we always have to put up with the draconian immature ranting's of this juvenile idiot in every mailing? No I'm not referring to Ivor, but that extremely boring ImperturbableLawrence. This 'persons' comments just put me off from reading what others have to commenton about Ivor's blog, and I expect that others are also of the same opinion." DAEMONITE
"I agree, he seems to come across as very immature and attention seeking." IVOR'S BEST FRIEND
"Yes indeed. I propose that the BFP adopts
Arizona
's House Bill 2549. It would make it a lot easier for Steve Cohen to weed out troublemakers" PROCOPIUS
!
If passed the Bill will make it

unlawful for any person, with intent to intimidate harass, annoy or offend, to use ANY ELECTRONIC OR DIGITAL DEVICE ......and.........unlawful to otherwise disturb by repeated anonymous ELECTRONIC OR DIGITAL COMMUNICATIONS the peace, quiet or right of privacy of any person at the place where COMMUNICATIONS were received."
   
Steve The Chicken

is a great fan of free speech. He talks of a vibrant community in a safe online environment but is reluctant to take action against anyone who offends, ridicules or posts malicious views unless they are actually obscene. Then it becomes an offence under Section 127 of the Communications Act 2003.
Richard Bacon has written a very interesting article for the BBC News Magazine.
http://www.bbc.co.uk/news/magazine-17399027
Perhaps we could learn from Dom Joly? Read his article "Troll Wars" here
http://www.huffingtonpost.co.uk/dom-joly/troll-wars_1_b_913774.html



Alberto the Goat
(actually I couldn't decide between a goat OR a dog with a bone )
Endlessly repeats unsuitable things it has read about.
Has trust issues. Favourite word "LIAR!"


Ivor the Dinosaur
Ivor's job is to provoke comment and he excels at this. He comes from the Liz Jones School of Journalism and has been annoying readers for years. Despite this, he attracted many witty and intelligent posters. His blog had a real community feel to it which was fun to read. Unfortunately, many felt that he overstepped the line six months ago and moved to another site. Who can blame them? That was the start of Lawrence and Alberto's reign of terror. They soon moved in and grew in confidence.
"
Like a good pub a good blog
should encourage (and protect) the diversity and richness of all human conversations that pass there" MICK FEALTY The Telegraph
Sadly, Ivor and Steve the Chicken fail to appreciate this.






Lorraine loves Ivor and is his most ardent fan.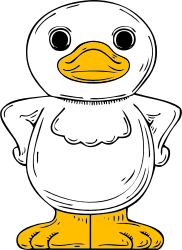 Morag - can't stand rude, ignorant people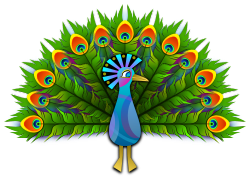 Edna - exotic old bird


Darling of the literati




 

Procopius! - Waspish with a sting in
the tail



 
 



JBB -Witty, intelligent and talented.



OLD FRIENDS GONE BUT NOT FORGOTTEN - LEAVE ME A COMMENT AND SAY HELLO!

Demoness - A

lways ready to wade in



 

Mel - Animal Lover not afraid to speak her mind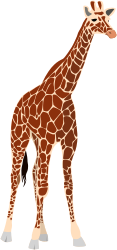 Nic

- Independent thinker
never afraid to raise her head above the parapet
 
   

The Wise PCC - comments always good value and highly respected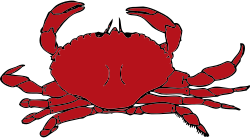 Brachyura - World Record Holder
Rarely seen but always makes a welcome contribution when he turns up.
Would like to hear more from him

  

 

 




TomMarlow - Confident. Self Assured. Articulate. "My recommendation is to become a Guardian reader - not only do you acquire a much "greener" lifestyle, but you get to feel pretty smug about it too"
Kent - He ASKED for it :-)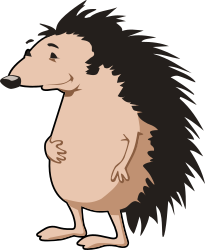 Rebecca - Prickly with a tendency to rub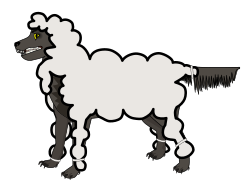 Usvelt -
Sheep in Wolf's Clothing
Bleats on endlessly.....

  
A Voter
 


Piggy Dave has an unhealthy obsession with sandwiches (and BBC2!)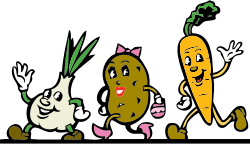 Got any biscuits?
No, sorry I ate them all. Have a nice carrot stick instead?


Ivor's Best Friend
"Waiting out the Storm"

The following frames are left blank because they are always drowned out by Lawrence. We are never given a chance to get to know them. How many other voices are waiting to be heard? How many have been put off, never to return?
Who would you like me to put inside?